What you need to know....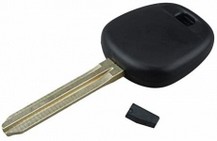 It is important to have a spare key.
To save you money we suggest having a ordinary key cut that opens the car doors manually, start the engine and drive away.
We can supply all makes and models of cars if they are started with a key shaft as can be seen in the above image.
We sometimes need a Master Key to program the second key and if that is the case we will quote for a Master Key. All this can be found out when we see the car.
The car must be available to us on the day to retreave data from the enigine management sytem.